About
It's about knowing and working with the contributors and decision makers, having a clear understanding of the public policy process and understanding which issues are under discussion.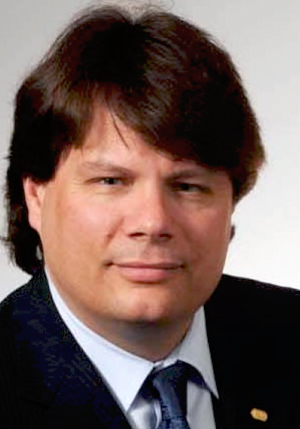 Ivan Ross Vrána founded Aslan Ross Consulting in 2012.
Public service and the good that it can do quickly influenced Ivan Ross at a young age. His father, an immigrant who escaped from communist Czechoslovakia believed that the liberty Canada offered was due to its strong public institutions and the freedom allowed to debate, support or criticize a government's position on any public policy issue.
With this in mind, Ivan Ross started his career working as a research consultant for Townsend Trade Strategies in 1994. While at Townsend Trade Strategies he worked on assisting the Government of Canada with the development of the Canada-Chile Free Trade Agreement and undertook various projects for Industry Canada that highlighted Canada's Consulting Engineers for an international audience.
In 1996 he began working directly for the Canadian Government as a civil servant and over the next 16 years worked at the Patented Medicine Prices Review Board, Finance Canada and Health Canada. Ivan Ross was involved in, led and implemented some of this country's most interesting public policy proposals and received various awards for his contributions. Regularly called upon to brief Ministers, Members of Parliament and senior civil servants he developed a reputation for his dedication and for providing clear and concise non-partisan policy advice.
While working for the Government of Canada, Ivan Ross also understood that the development of good public policy requires the perspective of its stakeholders. While it's one thing as a government employee to meet with and understand a certain position being advocated by a stakeholder, Ivan Ross felt it was necessary to actually be involved with and advocate on behalf of an organization outside of government. That is why in 2006 he took a two year sabbatical and worked at Canada's Research-Based Pharmaceutical Companies as the Director of Government Affairs. It was this experience that taught him the value that government and its stakeholders need to comprehend the requirements and pressures facing each other.
In 2007 Ivan Ross also developed a course for Graduate students in public policy/administration. The aim of the course is to teach students how to successfully develop and communicate public policy proposals. He identified a need to ensure that those who wish to interact and participate in the public policy world have the fundamentals on how to provide complex advice succinctly to decision makers with confidence. Since then he has offered that course as a regular Lecturer at both Carleton and Concordia Universities.
In 2012 Ivan Ross, after much contemplation, left the civil service and started Aslan Ross Consulting with the aim of applying his unique expertise to facilitate the fascinating interaction between business, the non-government sector and governments – it is this interaction that he believes allows public policy to succeed for the benefit of all Canadians.
Ivan Ross has a BA in History (Honours) from the University of Ottawa and an MA in Public Administration from Carleton University.